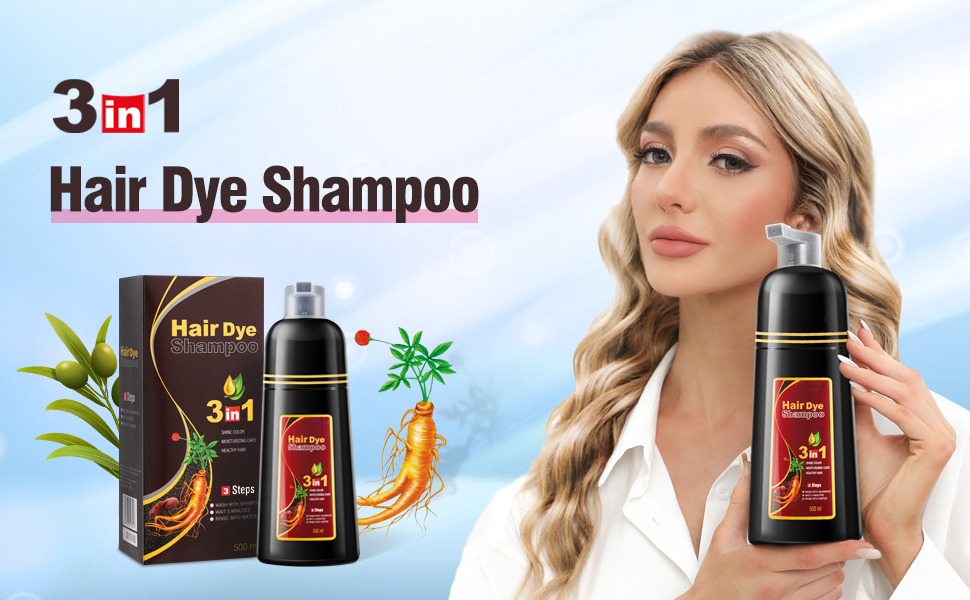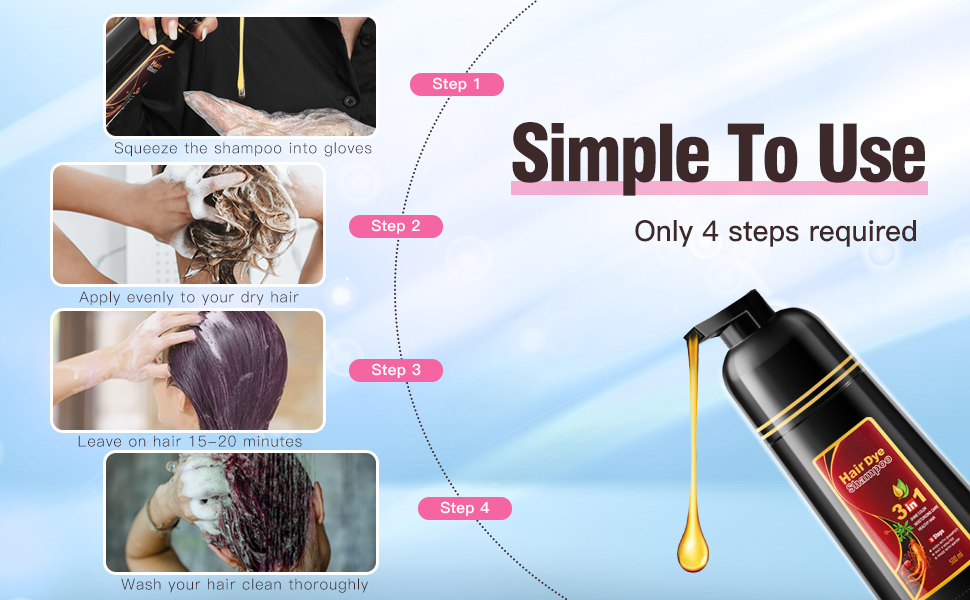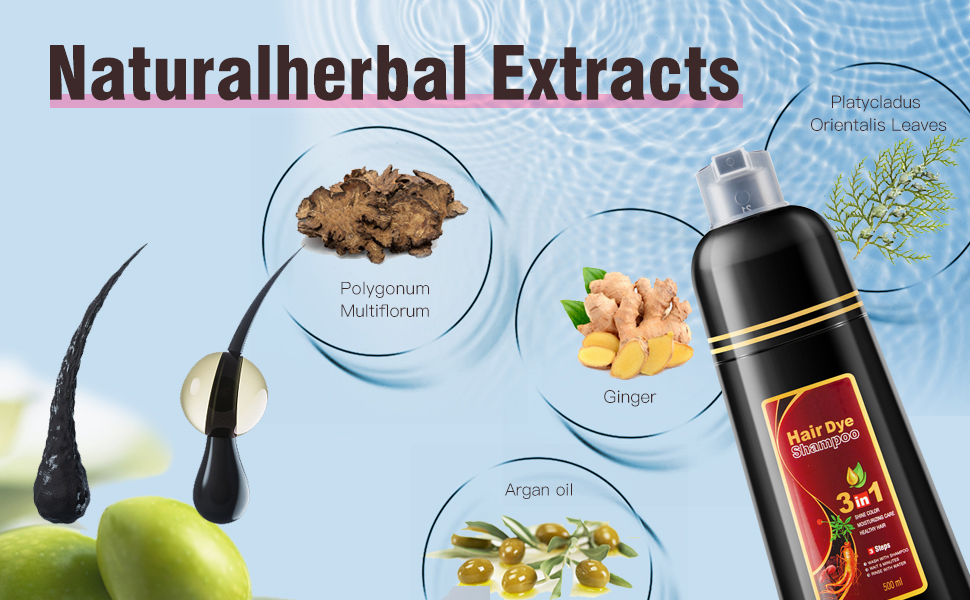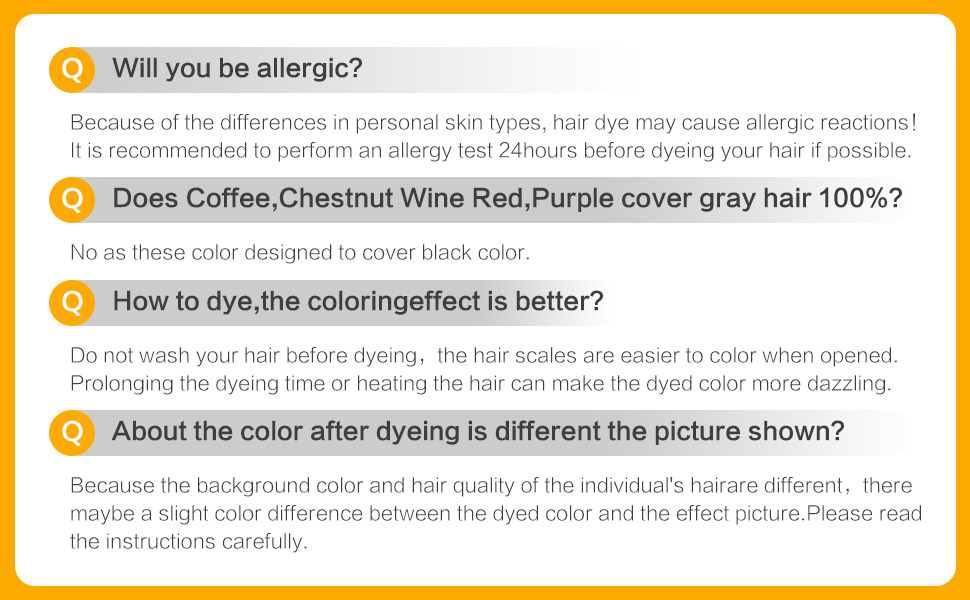 Features and further details
---
Natural Color Shampoo covers tips to the roots, no longer affected by gray hair and rejuvenate. Restore youthful looking hair with shiny and natural color.This instant hair color with a special combination of active botanicals, has no harm to scalp, no stain, and is PPD Free. Unlike other chemical laden hair dye colors, this magic hair dye shampoo has no harsh chemicals.This is a Color,Cleanser and Conditioner 3 In 1. Before use, please do the skin allergy test first. After use, please insert the plug attached to prevent leakage. Requiring no bowl or brush, just press into your palm (must wear gloves) like shampoo. For better effect, please leave it for around 5-10 minutes and rinse with clean water thoroughly until water runs clean. It does not emit any nasty fumes or smell. Shadow stays for up to 2-3 weeks. This 500 ml will last for around 4 applications for middle hair length.
Note
Do a patch test 48 hours before use to check for any allergic reactions or skin irritation.
Avoid contact with your eyes. If the shampoo gets into your eyes, rinse them thoroughly with water.
Use gloves when applying the shampoo to avoid staining your hands.
Different hair base colors dye out with slight deviation. When dyeing hair, it is recommended to apply hair dye shampoo at the intersection of hair and skin, so as to avoid dying to the skin.
If the hair has been dyed black and cannot be dyed with any other color effectively, it needs to be faded before dyeing.
If you want to cover your grey hair better, please choose black or dark color.
Contact us
---
We can be contacted at any time through eBay messages if you have any questions, comments or product requests. We will respond to you within 24 hours and do our best to help you out! We encourage our customers to contact us with any questions or concerns! We'd like to be sure you are completely satisfied with your purchase.