Product
Premium Nitrile Glove: Made of premium Nitrile Butadiene Rubber with 5 mil thickness, Schneider black nitrile gloves provide greater chemical resistance than latex and vinyl gloves, offering optimal protection for your health.
Shipping
Free Same Day Shipping with fast delivery. 
Contact
If You Have Any Questions Or Concerns Please Don't Hesitate To Contact Us. 
We Are Here To Help!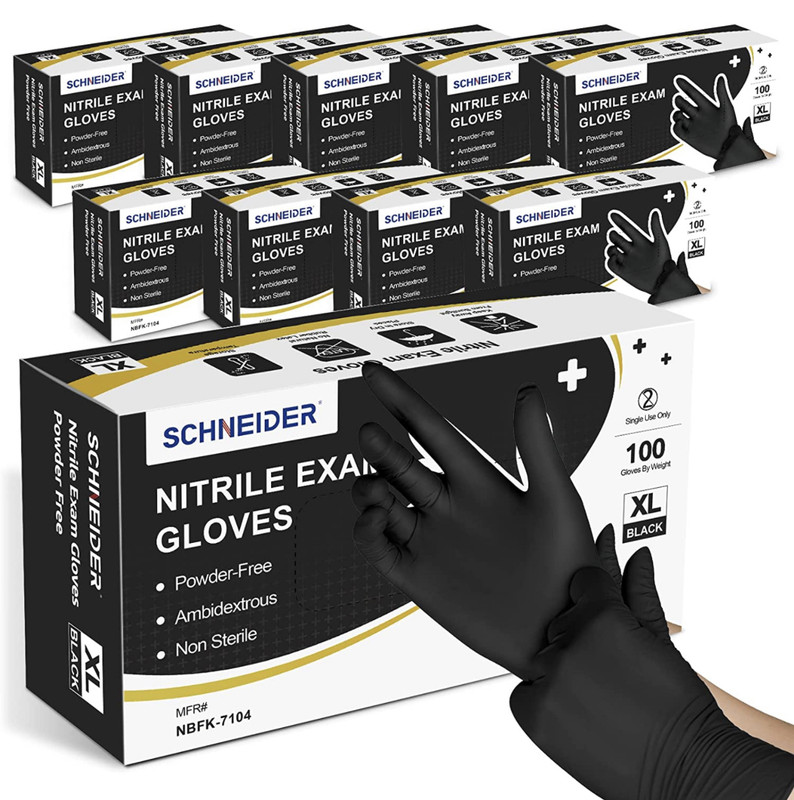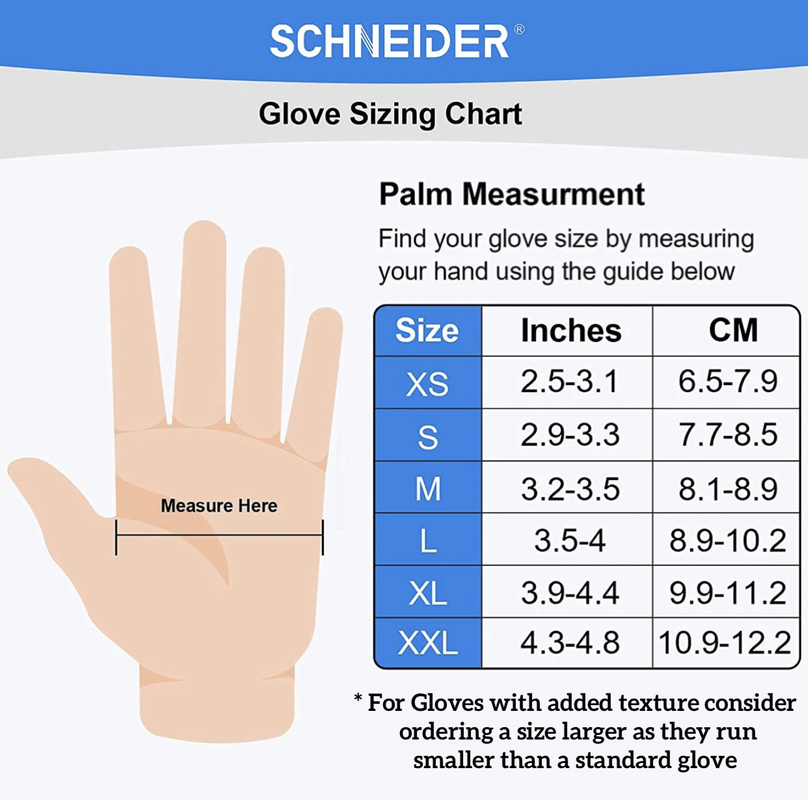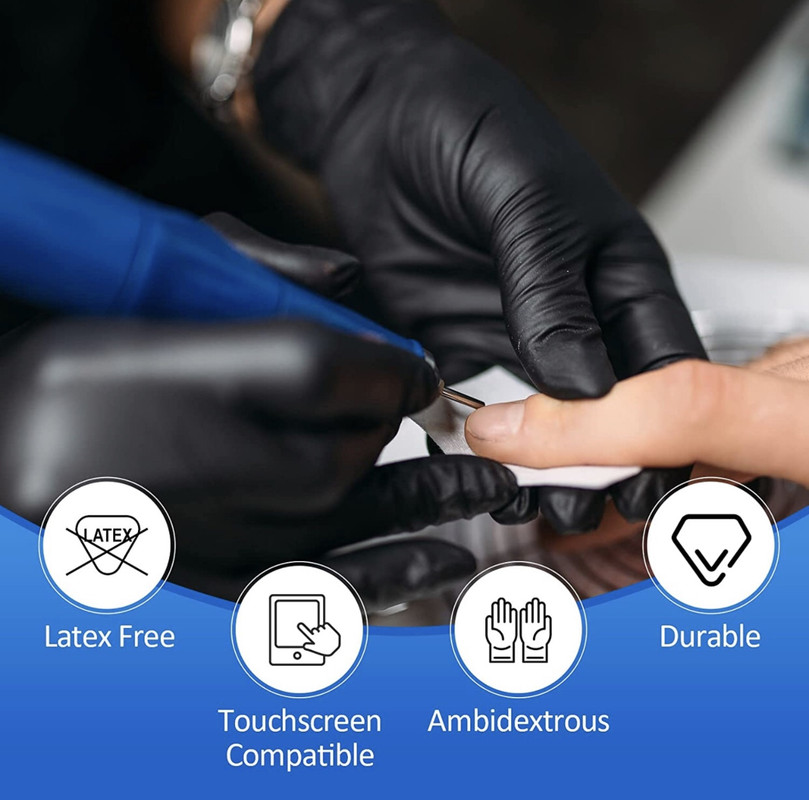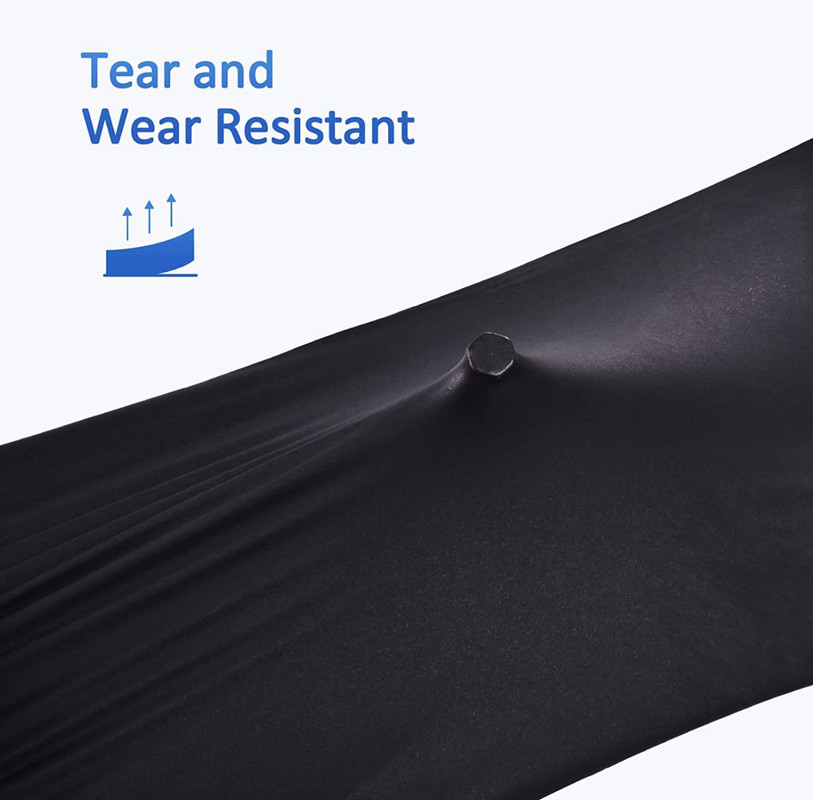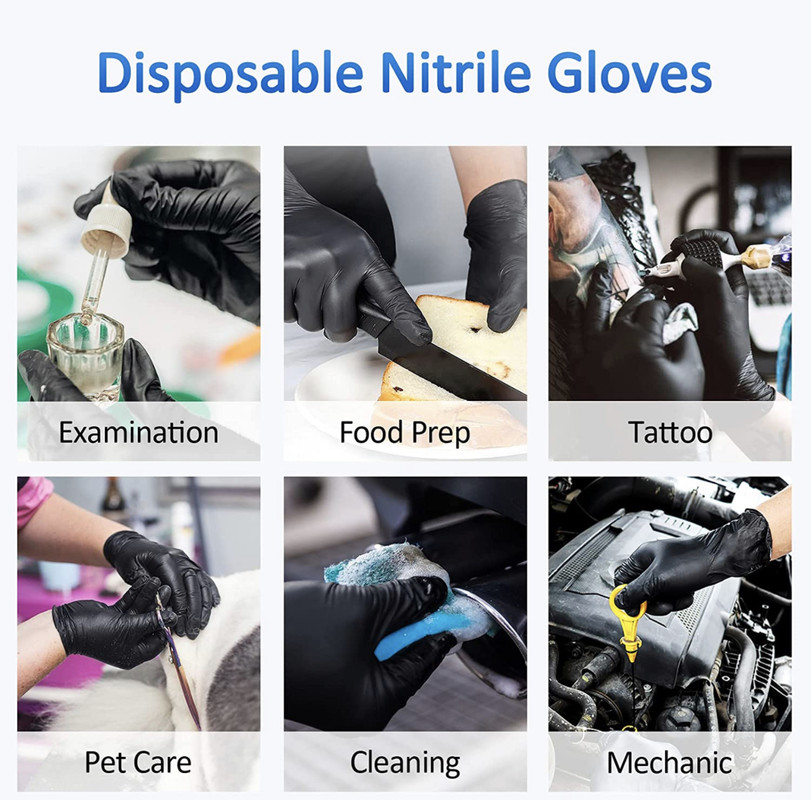 Features and further details
Schneider is a growing brand of gloves and other disposable medical supplies. Schneider is committed to making protection of your health easier and more affordable. Whether you're hospitals, clinics, laboratories, household, schools, senior care, child care centers, offices, dental, food service, manufacturing, salons or spas, avoiding cross-contamination is essential to you, your employees and clients. We invented advanced technology to create disposable protective gloves meeting your different needs at different levels, without limiting your control or burning your budget. Our multipurpose nitrile medical exam gloves are medical and food grade, latex-free, powder-free and protein-free.
Snug & Comfort: These elastic and stretchy nitrile gloves can elongate to 500% of their original length. They react to your body temperature and conform to the shape of your hand, to create a snug yet comfortable fit.
Ultra Strong Yet Sensitive: Our nitrile gloves are up to 5 times more puncture resistant than latex gloves. They are compatible with touchscreens, desirable for delicate jobs such as health care professionals.
Powder Free & Latex Free: Free of natural rubber latex and powders, nitrile gloves help reduce allergic skin reactions to latex and protein. Even for users with no allergy, nitrile gloves cut them off the spreading of allergens to the public.
Multipurpose: These non sterile ambidextrous gloves are ideal for many medical, commercial, industrial and household applications, e.g. examination, food prep, food service, tattoo, janitorial service, house cleaning, painting, pet care, and more.
Great product and the material is good does not break easily, I use it for housekeeping work and it is good. I definitely Recommend the gloves for its price. It has very good packaging. I'll buy it again when I finish my package.
I can see myself purchasing these gloves again. The quality is very good, much better than others I purchased before.
Well received, looks good quality, too bad I ordered a size too small, it's my wife who is happy
The 6 mil gloves (medium) fit me fine. None of the gloves I have used tore when putting them on. Nitrile gloves have increased substantially in price during the pandemic. I find these to be much superior to ones I have purchased locally.