Diamond Grip Orange 8 mil Nitrile Gloves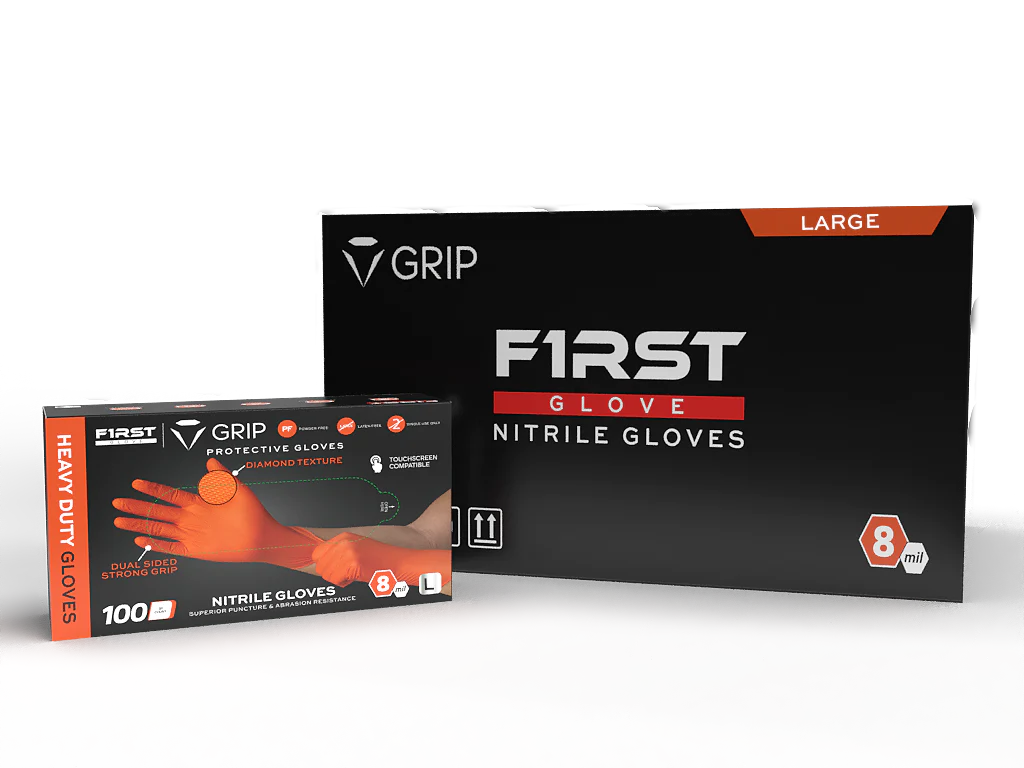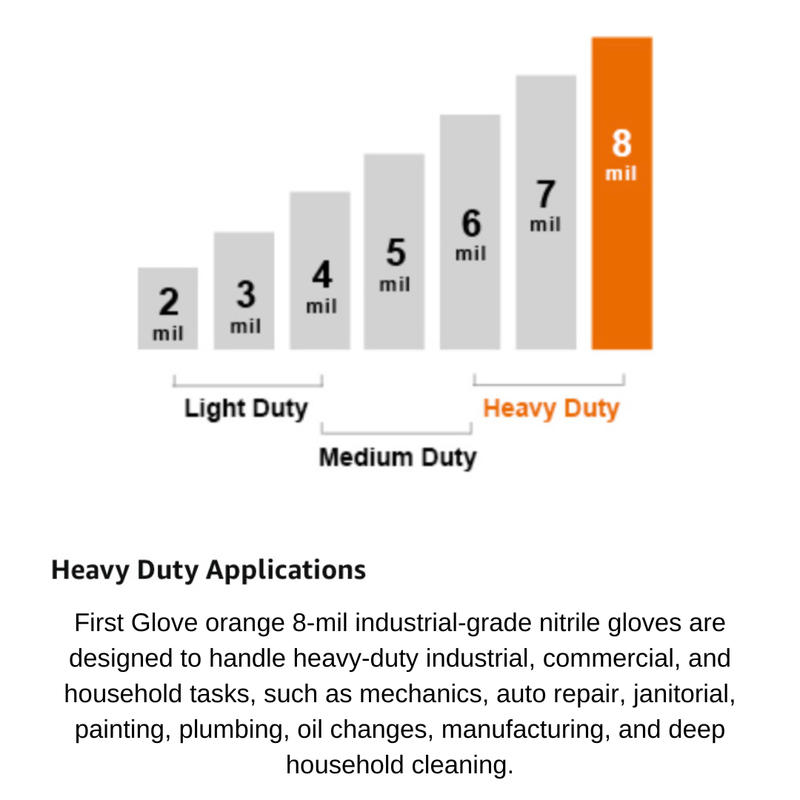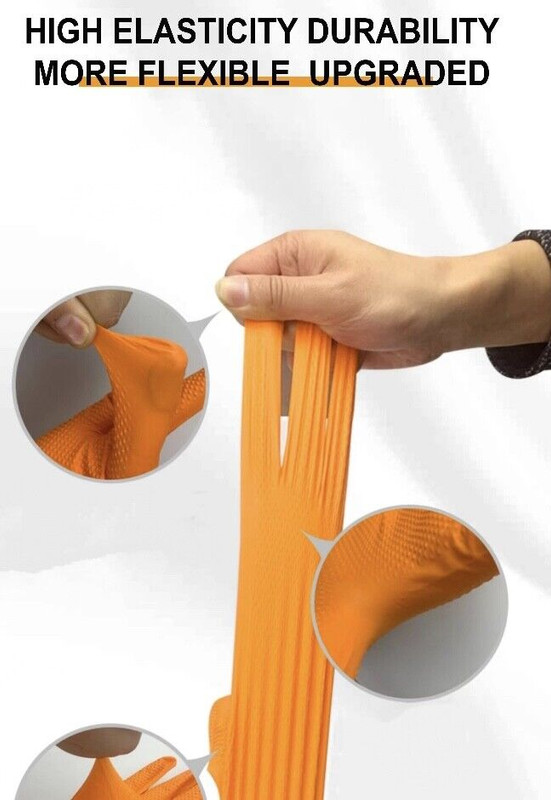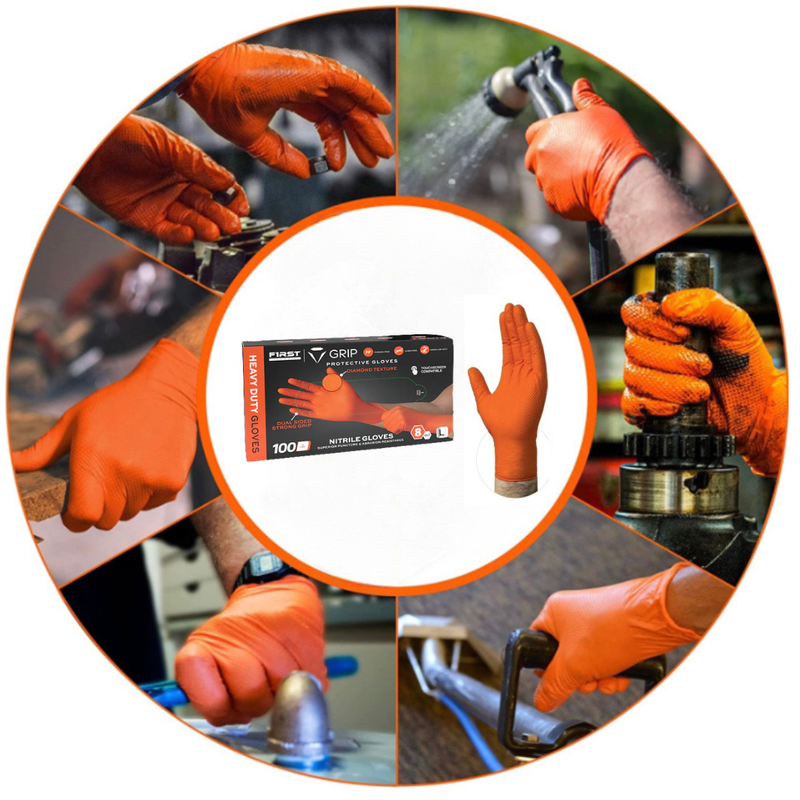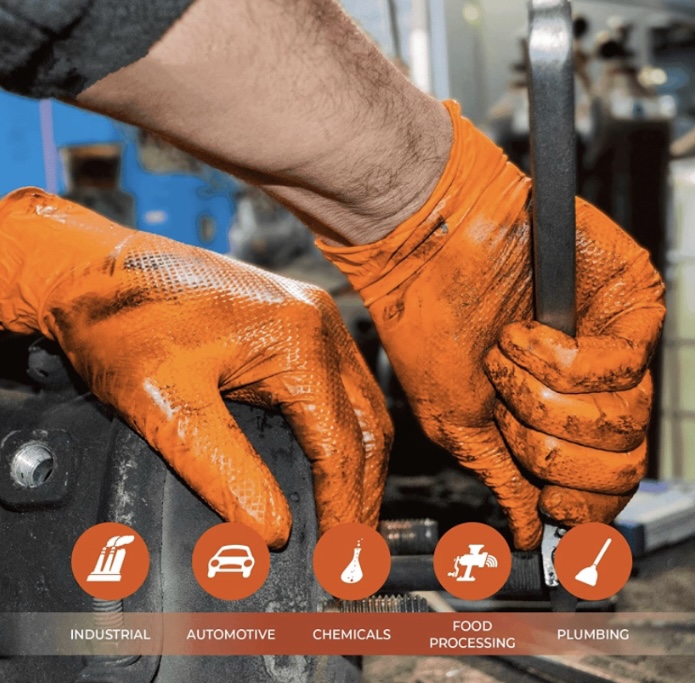 Features and further details
---
First Glove orange 8-mil industrial-grade nitrile gloves are designed to handle heavy-duty industrial, commercial, and household tasks, such as mechanics, auto repair, janitorial, painting, plumbing, oil changes, manufacturing, and deep household cleaning.
8-mil Thickness - The heavy-duty orange nitrile gloves are 8-mil extra thick with superior strength, puncture resistant, and won't rip or tear easily. We offer sizes medium, large and xl. The pullout design of the packaging box is convenient and easy to remove.
Ultra Grip - As disposable work gloves, the fully diamond textured design provides a good grip with a low risk of slipping. It offers workers a strong, efficient grip while handling tools and equipment, especially when working in wet or greasy applications.
Food Safe & Multipurpose - The orange disposable gloves are food grade, latex-free composed of better solutions for people with sensitive skin. They are ideal for hair dye, food handling, cooking, food prep, BBQ, grill, cleaning, kitchen, and more.
Contact us
---
We can be contacted at any time through eBay messages if you have any questions, comments or product requests. We will respond to you within 24 hours and do our best to help you out! We encourage our customers to contact us with any questions or concerns! We'd like to be sure you are completely satisfied with your purchase