Kingfa 6 Mil Orange


Raised Diamond Textured Gloves
---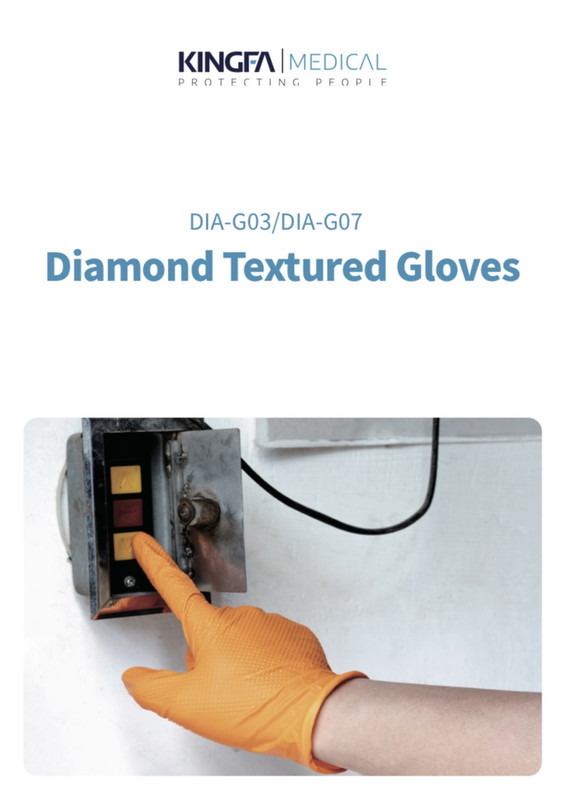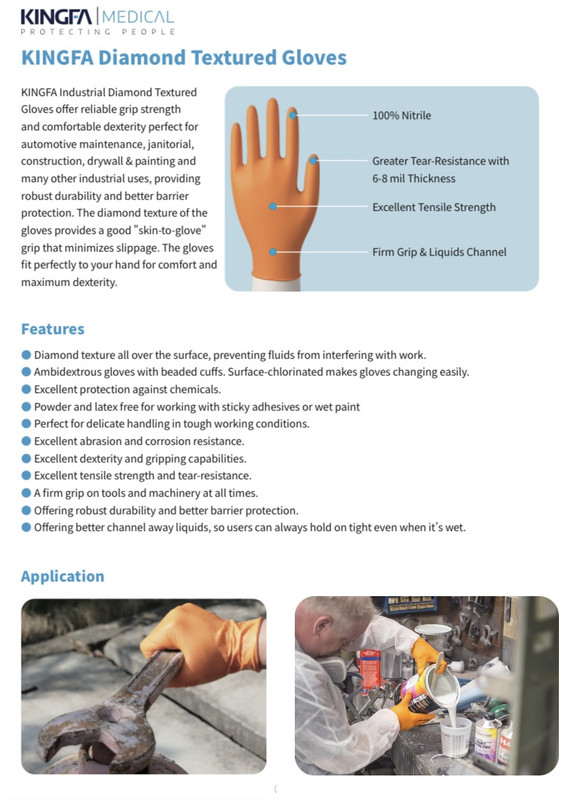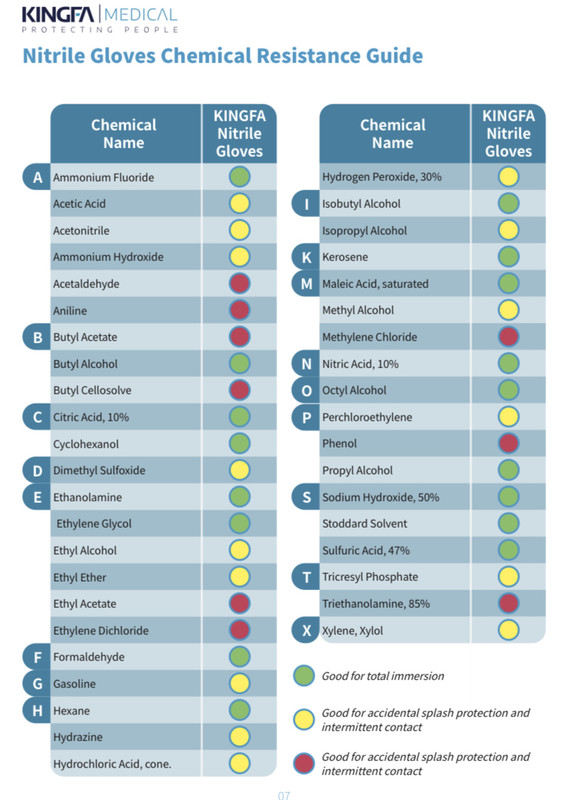 Features and further details
---
Two times more puncture-resistant than latex, the 6-mil nitrile construction also delivers excellent chemical resistance. If you're working with anything petroleum-based, these are the gloves you want. Nitrile is the most-recommended disposable glove material as it delivers reliable protection from chemicals and punctures and will not aggravate latex allergies. The raised diamond texture ensures a superb grip, wet or dry, by channeling away liquids. Kingfa Premium Orange Nitrile gloves stand up to the rigors of working with cars and trucks while delivering excellent protection against grease, gasoline, and many other petroleum-based chemicals. These gloves are made from materials that comply with regulations for food contact, making them perfect for food processing.
Commonly bought for: mechanics, food prep, manufacturing, janitorial, plumbing, paint shop, and industrial applications, they're also great for around-the-house use, from cleaning out the attic to fixing the lawnmower.
LATEX-FREE ALTERNATIVE: Kingfa latex-free disposable gloves are ideal for those allergic or sensitive to natural rubber latex and deliver a comfort level rivaling that of latex. 6 mil thickness offers more protection than standard vinyl and latex gloves.
RAISED DIAMOND TEXTURE: Provides 60% more surface area than standard nitrile gloves and channels away liquids for a better grip on small objects and wet tools. Please note due to the added texture, we recommend sizing up.
VERSATILE & DEPENDABLE: Raised diamond texture grip channels liquid & provides an unbeatable grip, even when wet. Commonly used for; mechanics, automotive detailing, household cleaning, & food service.
UNBEATABLE COMFORT: Powder-free & ambidextrous, our nitrile glove offers a tremendous level of comfort. Once it reaches body temperature, nitrile conforms to the contour of your hand for a perfect fit.
QUALITY YOU CAN COUNT ON: Kingfa 6 mil nitrile gloves have you covered. From working in the yard or garage to household cleaning and cooking, you can count on Kingfa, where safety comes first.
Contact us
---
We can be contacted at any time through eBay messages if you have any questions, comments or product requests. We will respond to you within 24 hours and do our best to help you out! We encourage our customers to contact us with any questions or concerns! We'd like to be sure you are completely satisfied with your purchase. 
Great gloves
Great product order from them every time